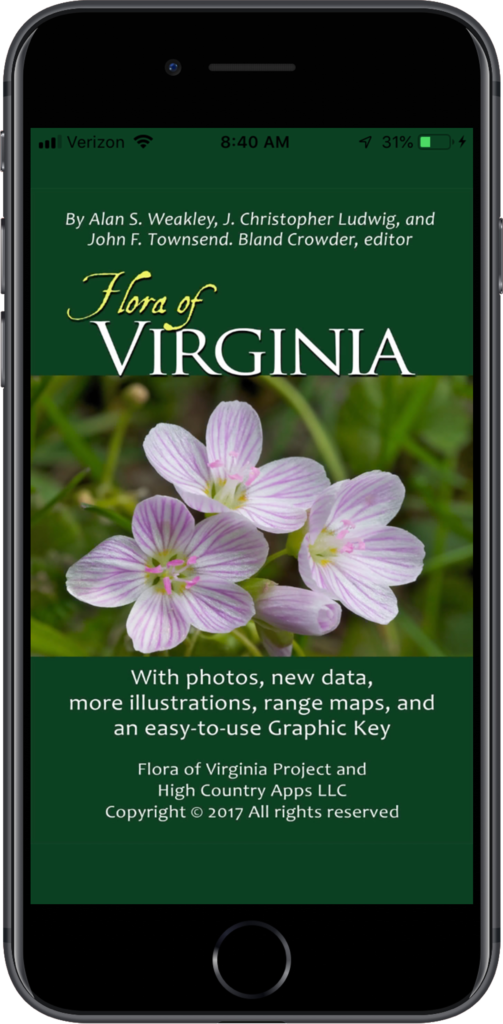 The Flora App puts all the contents of the Flora of Virginia in your pocket. As well as plant photos, species range maps, invasive- and rare-plant data, and an innovative Graphic Key. For Android and iOS devices. $19.99. Order here:
Click for Android devices.
Click for iOS devices.
Banner photographs courtesy Gary P. Fleming.
Photograph of Spring Beauty on App splash screen courtesy Mark Steinmetz.