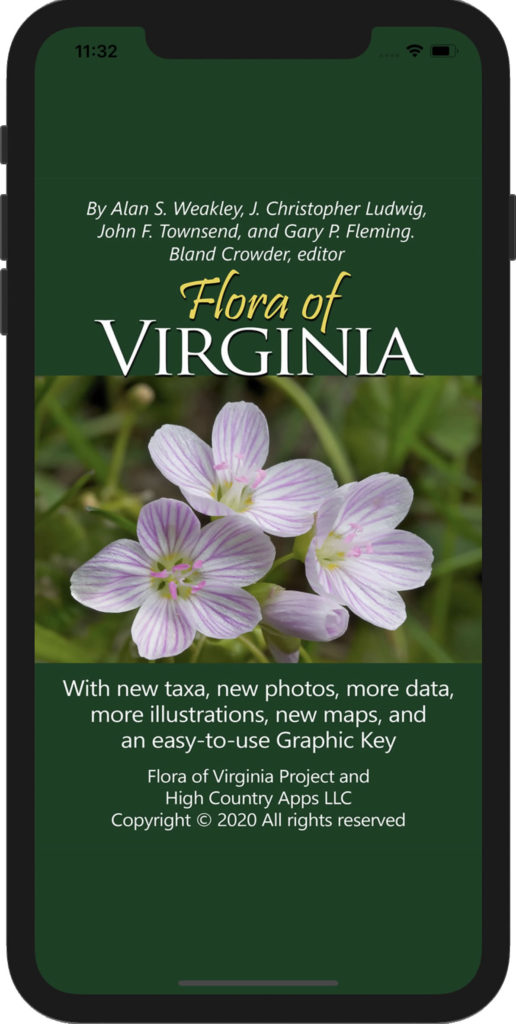 The Flora of Virginia Mobile App puts all the contents of the print Flora into your pocket. But much more besides, like the new and the renamed species behind our major end-of-2020 update. New species, new genera, new families, new names, new photos, new maps, new habitat information, and revised dichotomous keys and Graphic Key.
It's the most up-to-date information ever compiled on Virginia plants. (And it works great for Maryland, West Virginia, and most of the temperate Eastern Seaboard too.) For a PDF detailing all the changes in the update, click here. This and all updates are free to App holders.
For Android and iOS devices. $19.99. Order here:
Click for Android devices.
Click for iOS devices.

Banner photographs courtesy Gary P. Fleming.
Photograph of Spring Beauty on App splash screen courtesy Mark Steinmetz.