Officers
J. Christopher Ludwig, president (See also Flora staff)
Marion Lobstein, vice president, is a professor emerita of biology at Northern Virginia Community College, where she taught from 1974 to 2012. She presents many workshops designed to help people learn how best to use the Flora of Virginia. She also has taught field botany at the University of Virginia's Blandy Experimental Farm. Lobstein serves on the Flora Project's education committee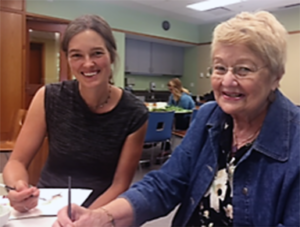 and is a founding and active member of the Virginia Native Plant Society. She is a Fellow of the Virginia Academy of Science and has been an active member of the Academy since 1977. For 26 years she taught classes and led tours for the Smithsonian Resident Associates program. She is also a coauthor of Finding Wildflowers in the Washington–Baltimore Area and a co-developer of the documentary Spring Wildflowers of the Mid-Atlantic Region. She writes articles on native plants and taxonomic history for Wild News, the newsletter of the Prince William Wildflower Society, a chapter of the VNPS. (Marion, right, is pictured with Lara Call Gastinger, chief illustrator of the Flora.)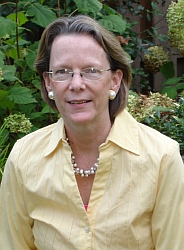 Joslin Gallatin, treasurer, is a past president of the Foundation of the State Arboretum at the University of Virginia's Blandy Experimental Farm. Her tenure saw substantial private funds raised for the arboretum's programs and projects and for the first time a state appropriation to support the arboretum. Gallatin chairs the Flora Project's audit and finance committee and sits on its development committee.
Members of the Board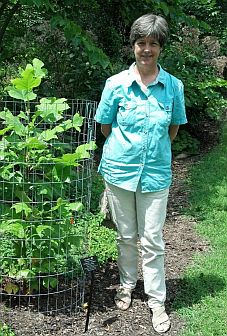 Sally Anderson is immediate past president of the Virginia Native Plant Society, an offaice she held for nine years. She continues on the VNPS board as second vice president and is a member of the board of the Piedmont Chapter. She has volunteered for many years on the Nancy Larrick Crosby Native Plant Trail at Blandy Experimental Farm and is a Virginia Master Naturalist.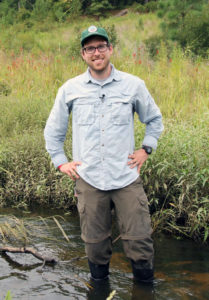 Zach Bradford is the Chesapeake Bay Region steward for the Virginia Natural Heritage Program. In this role he manages eight state natural area preserves, carries out surveys for rare plants and animals, and conducts prescribed fires. Before joining Heritage, he was an environmental consultant specializing in threatened and endangered species surveys and wetland delineations. He grew up in Shenandoah County, where he developed his passion for Virginia's flora while exploring Little North Mountain with his family. Later, he attended the College of William and Mary, earned degrees in biology and environmental science, and published research on the pollination of the Large Yellow Lady's-slipper, Cypripedium parviflorum var. pubescents.
Bland Crowder chairs the Flora Project's development and Flora App committees and sits on its finance and audit committee. (See also Flora staff)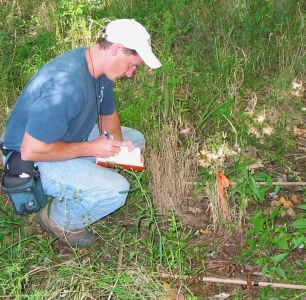 Doug DeBerry, Ph.D., left, is on the faculties of biology and environmental science and policy at the College of William and Mary. His areas of specialization include restoration ecology, vegetation dynamics, ecological succession, and ecosystem function. He has 20 years of environmental consulting experience and is a certified professional wetland scientist and professional wetland delineator.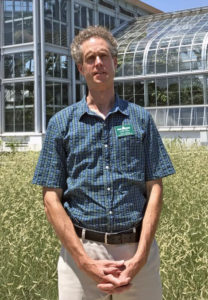 John Morse is the director of horticulture at  Lewis Ginter Botanical Garden, Richmond. He has experience at some of the country's finest gardens including New York Botanical Garden, Cornell Botanical Gardens, Frelinghuysen Arboretum, Willowwood Arboretum, and Bamboo Brook Historic Garden. He has a master's in plant pathology and a bachelor's in ornamental horticulture and botany, both from Cornell University. He is also an International Society of Arboriculture Certified Arborist.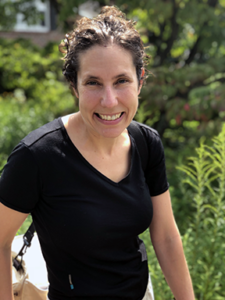 Michelle Prysby is the director of the Virginia Master Naturalist program and an Extension faculty member in Virginia Tech's Department of Forest Resources and Environmental Conservation. She previously was director of science education and public outreach for the College of Arts and Sciences at the University of Virginia and citizen science director at the Great Smoky Mountains Institute at Tremont, in Tennessee. Her background includes citizen science program development, environmental education, volunteer management, and research on the ecology of the monarch butterfly. In 2019, Prysby received the Gerald P. McCarthy Award for Leadership in Environmental Conflict Resolution from UVA's Institute for Engagement & Negotiation.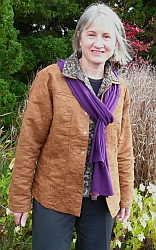 Ann Regn is director of outreach with the Virginia Department of Environmental Quality. She was formerly director of the Virginia Office of Environmental Education and worked with the Virginia Department of Education to align programs with academic standards. She is a former board member of the Virginia Native Plant Society and founder of its Jefferson Chapter. In 2013 the Virginia Museum of Natural History, in Martinsville, honored Regn with its Thomas Jefferson Award for Conservation. She was named Environmental Educator of the Year in 2002 by the Chesapeake Bay Foundation.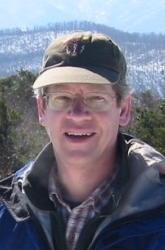 Thomas Smith, a charter member of the Flora Board, has been deputy director of operations with the Virginia Department of Conservation and Recreation since 2016. He had been director of DCR's Division of Natural Heritage since 1991. Smith worked earlier as ecologist and director of the Eastern Pennsylvania Natural Heritage Program. He sat on the board of NatureServe from 2003 through 2013 and has been active for many ears in the international network of natural heritage programs.