Our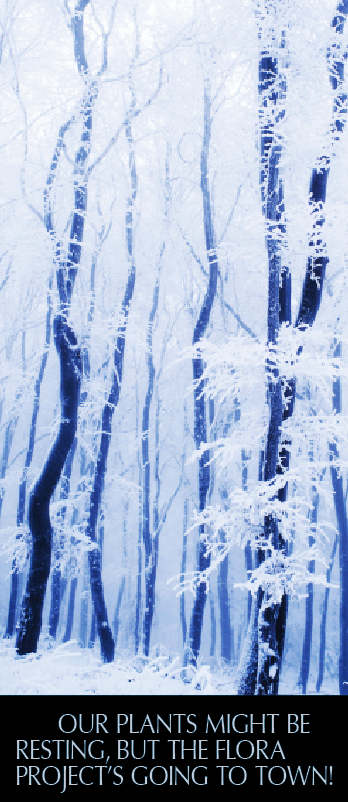 recent funding drives were quite successful. Friends of the Flora of Virginia Project met with vigor the $40,000 challenge made by a grant from the Mary Morton Parsons Foundation, allowing us to nearly meet expenses for creation of the Flora of Virginia Mobile App.
The App will be portable and updatable and offer added data—on invasiveness, rarity, wetlands, and distribution. And it will feature a unique Graphic Key. Click here to see such a key in use in the Yellowstone region.
This excellent support is so heartening for the board and crew at the Flora Project, and we are so grateful to those of you who have helped. But we still need your help, as we begin work toward our Flora Office App, which will run on desktops and laptops.
Data used in the Mobile App will be used also in the Office App, but the programming will have to be redone for these platforms, and twice, one for Windows machines, again for iOS machines.
But there will be new data that will be unique to the Office App, namely that from the Virginia Natural Heritage Program's "plots" database. Ecological plots are sampled in key habitats across the state. Data include soil content of the gamut of nutrients and micronutrients; slope of the land; soil composition, as well as percentage of organic matter; and plant species and coverage in each plot.
The immediate result of your donation will be creation of these products, but the ultimate outcome will be a Flora of Virginia in a modern electronic format that will go into the field with tech-agile users of the book, but also with students—as young as sixth-graders—who would never have touched the Flora till a college botany class. Some of them will use the Mobile App simply because they nature and love apps. With its more varied appeal, the App will foster a new generation of Virginia plant lovers, botanists, and conservationists. And it will be very useful on home computers for use of the data and for printing lists of target plants for field trips, plants of a user-selected set of characteristics, and more.
Please give generously to support this project. More information and the donation page are available in this pull-down menu.