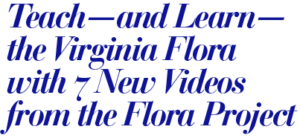 The Flora of Virginia Project gets you even closer to Virginia plants with seven new video modules that make the Flora easier to follow and understand. The modules, designed and produced by the Flora Board's Education Committee, use educational objectives to tackle this vast field and are suitable for a range of audiences and learners. And they are free. The modules cover the following topics, each linked to its Vimeo file:
Each presentation stands alone, but together they provide a comprehensive approach to understanding and using the Flora. Each lasts about an hour and is divided into three or more sections. Time stamps and descriptions let viewers navigate to a specific topic or area of interest.
Modules are presented by committee members and developers Marion Lobstein, Ann Regn, Sally Anderson, Michelle Prysby, and Jan Hodges, as well as guest Linda Wilcox. The above screen grab features Sally Anderson giving a tour of the Flora of Virginia Mobile App. Several other screen grabs appear below.
Information provided with each module on Vimeo links to resource materials for deeper investigation. You can also find to the full set of modules at the Flora Vimeo Showcase, <a href="https://vimeo.com/showcase/8814177″>Flora of Virginia Educational Videos</a>.
Happy teaching, learning, and botanizing!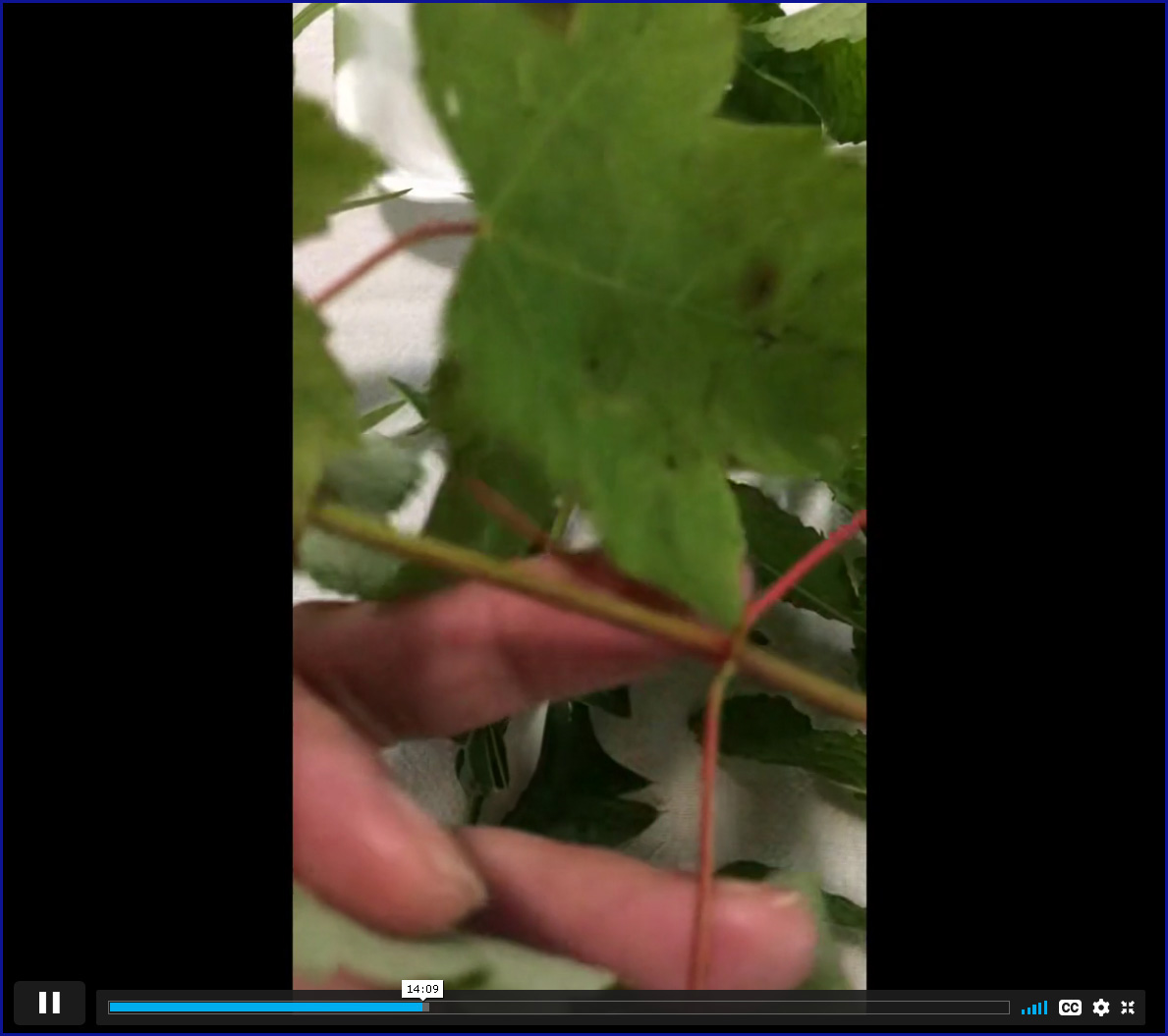 Jan Hodges discusses leaf arrangements in "Basic Botany."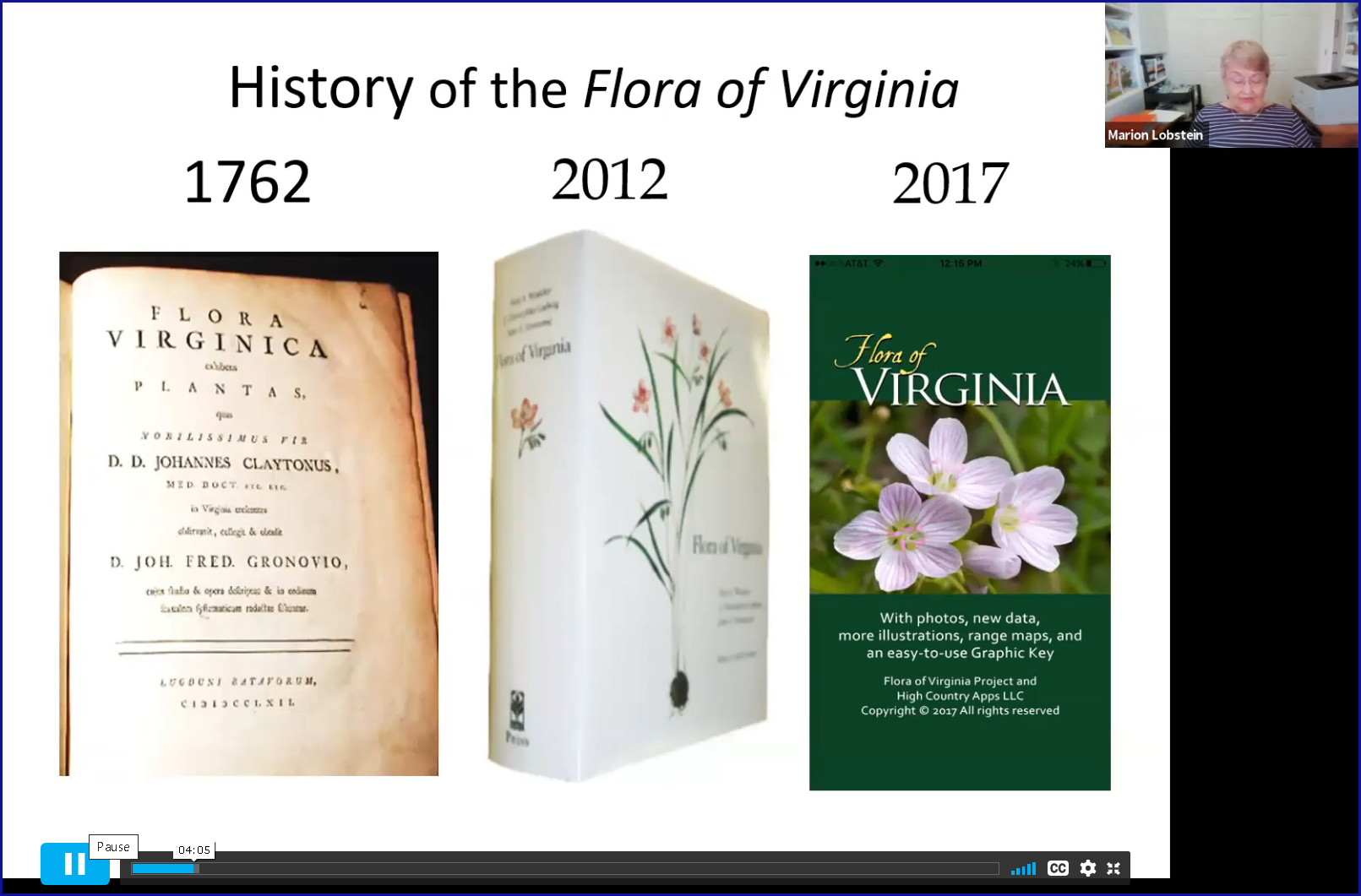 Marion Lobstein gives a "Tour of the Flora."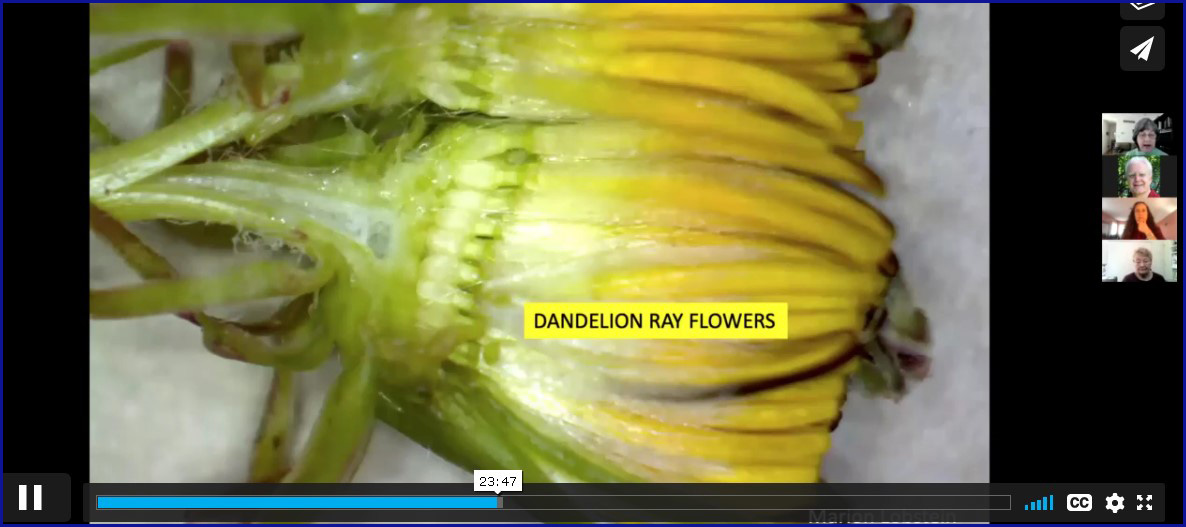 Michelle Prysby uses the well-known dandelion in "Keying."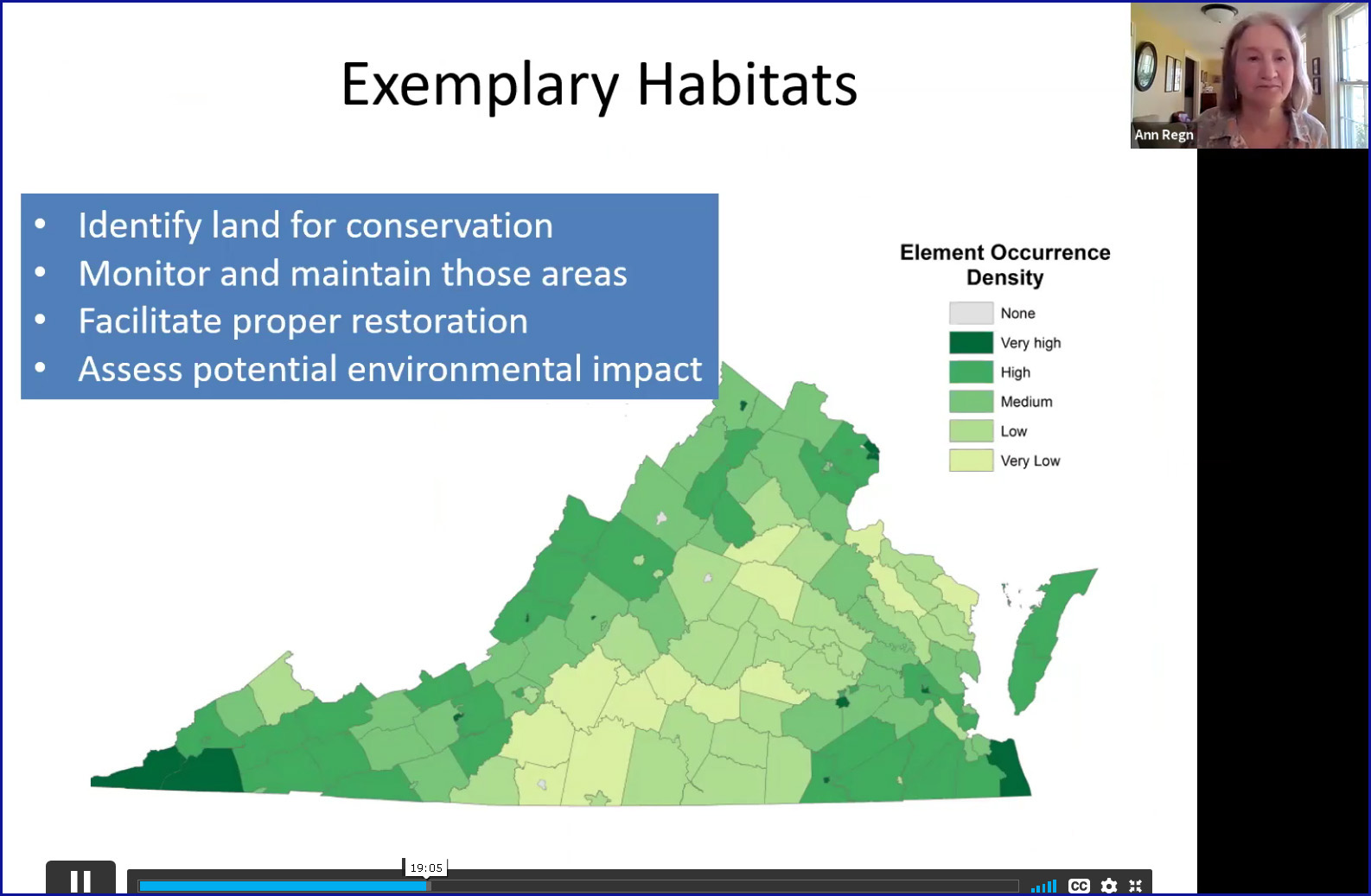 Ann Regn presents "Habitats," bringing home the importance of ecology and conservation.